Flight Physicals | Family Physician In 21942 Edgewater | Weissman Douglas M MD PA Facp
Aug 21, 2019
Services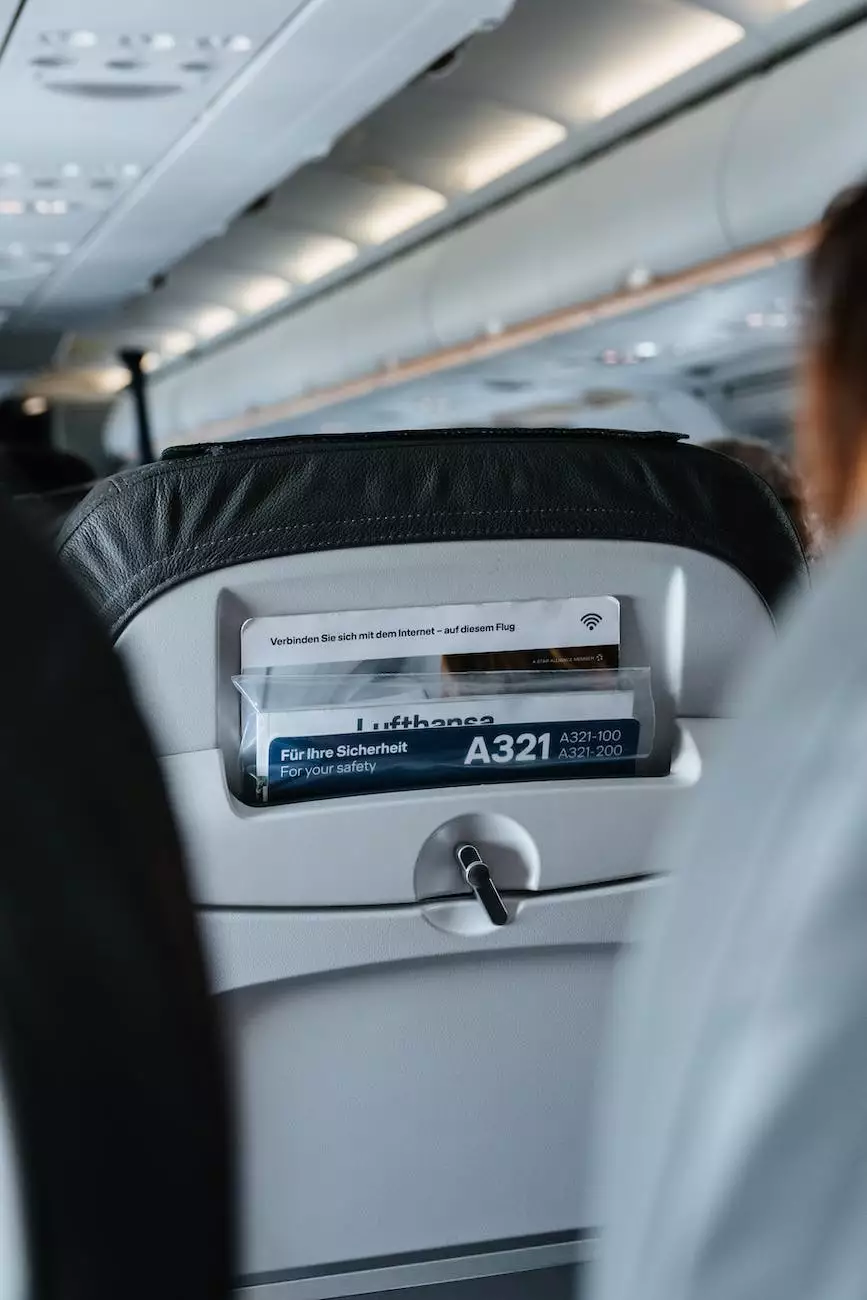 Comprehensive Flight Physicals in Edgewater 21942
If you are a pilot or aspiring to become one, you understand the importance of regular flight physicals. At Weissman Douglas M MD PA Facp, we offer comprehensive aviation medical exams to ensure your health and fitness for flying. Located in the scenic town of Edgewater, Maryland, our experienced family physicians take pride in providing top-notch healthcare services to aviators in the 21942 area.
Aviation Medical Exams with Experienced Family Physicians
When it comes to flight physicals, having qualified professionals by your side is crucial. Our team consists of highly trained family physicians who specialize in aviation medicine. With years of experience in conducting aviation medical exams, you can trust that we have the knowledge and expertise to assess your health and certify your fitness for flying.
The Importance of Flight Physicals
Flight physicals are designed to evaluate an aviator's physical, mental, and emotional fitness to safely operate an aircraft. It is essential for pilots to undergo regular medical assessments to identify any potential health issues that may affect their performance in the cockpit. By conducting thorough flight physicals, we aim to ensure the safety of both the pilot and passengers.
Comprehensive Health Assessments
At Weissman Douglas M MD PA Facp, our flight physicals are conducted with meticulous attention to detail. We assess various aspects of your health, including:
Medical History: We review your medical history, focusing on any conditions or medications that may impact your ability to fly safely.
Physical Examination: Our family physicians perform a thorough physical examination to evaluate your overall health, including measurements of vital signs, vision tests, and more.
Cardiovascular Assessment: We assess your cardiovascular health through tests and screenings to determine your fitness for flying.
Hearing and Vision Assessments: We conduct detailed hearing and vision tests to ensure your sensory capabilities meet the necessary aviation standards.
Mental and Emotional Fitness: Your mental and emotional well-being play a crucial role in safe flying. We evaluate your psychological health and discuss any concerns you may have.
Additional screenings: Depending on your individual case, we may perform additional screenings to ensure a comprehensive assessment of your health.
Why Choose Weissman Douglas M MD PA Facp for Flight Physicals?
When it comes to aviation medicine, you want a trusted healthcare provider who understands the unique needs and challenges of aviators. Here's why you should choose us for your flight physicals:
Expertise: Our family physicians specialize in aviation medicine and have extensive knowledge of the medical requirements for pilots.
Experience: With years of experience, we have conducted numerous flight physicals, ensuring a thorough evaluation of your health.
Personalized Care: We understand that each aviator is unique. We provide personalized care, taking into account your specific needs and concerns.
Convenience: Located in Edgewater 21942, our clinic offers easy accessibility for pilots in the area. We strive to accommodate your busy schedule and provide prompt appointments.
Comprehensive Services: Apart from flight physicals, we offer a range of other healthcare services, catering to your general medical needs.
Book Your Flight Physical Appointment Today
Ensuring your health and fitness for flying is our utmost priority. Don't compromise on your safety and choose Weissman Douglas M MD PA Facp for your aviation medical exams. Book an appointment today by calling our clinic at XXX-XXX-XXXX or using our convenient online booking system. Trust our experienced family physicians to provide you with the expert care you deserve.
Disclaimer
The information provided in this article is for informational purposes only and should not replace professional medical advice. Always consult with a qualified healthcare provider regarding your specific medical needs and requirements.