Immediate Care - Your Trusted Urgent Care Provider
Aug 4, 2018
Appointments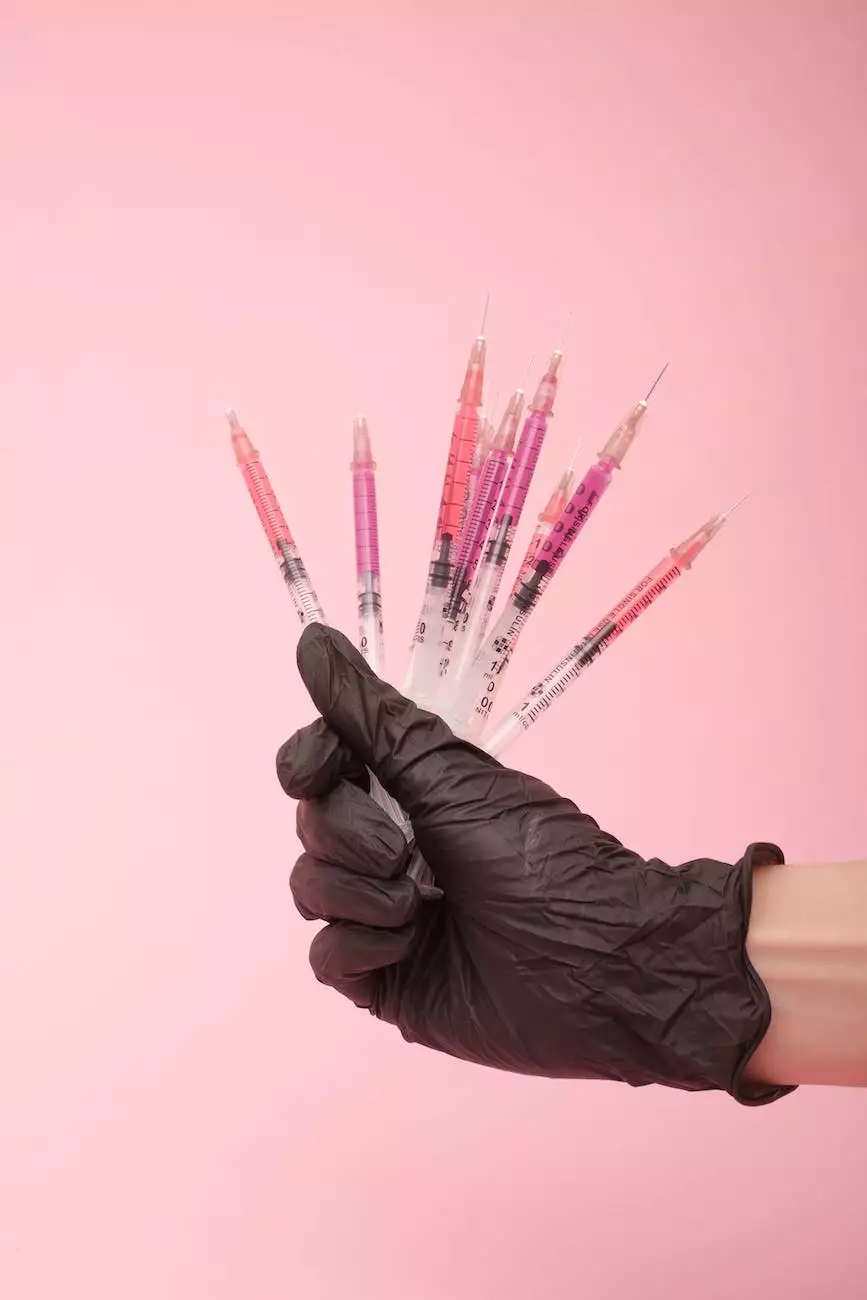 Providing Prompt and Reliable Urgent Care Services
Welcome to Immediate Care, the leading provider of urgent care services in the health industry. As an esteemed healthcare facility, Weissman Douglas M MD PA Facp is dedicated to delivering exceptional medical care for individuals requiring immediate attention. With our team of experienced professionals, cutting-edge technology, and comprehensive treatment options, we ensure that your urgent healthcare needs are met with the utmost care and efficiency.
Committed to Your Well-being
At Immediate Care, we understand that unexpected medical concerns can arise at any time. That's why our dedicated team is available to provide immediate medical attention, ensuring that you receive the highest level of care right when you need it. We prioritize your well-being and make every effort to minimize waiting times, allowing you to quickly access our state-of-the-art facilities and expert healthcare professionals.
Comprehensive Urgent Care Services
Our comprehensive range of urgent care services covers a wide spectrum of medical concerns, ensuring that we can address your specific healthcare needs effectively. Whether you require prompt treatment for minor injuries, acute illnesses, or require a physical examination for employment purposes, Immediate Care has got you covered.
Urgent Care for Minor Injuries
If you have suffered a non-life-threatening injury such as a sprained ankle, minor cut, or muscle strain, our experienced medical team is equipped to provide immediate and appropriate medical attention. We have the expertise to assess, treat, and facilitate your recovery, ensuring that you receive high-quality care for your injury.
Acute Illness Management
Our highly trained healthcare professionals are experienced in managing a variety of acute illnesses. Whether you are experiencing symptoms such as a fever, respiratory issues, or severe discomfort, we can provide accurate diagnosis and customize a suitable treatment plan to help alleviate your condition swiftly and effectively.
Employment and Sports Physical Examinations
Immediate Care also offers comprehensive physical examination services, including employment and sports physicals. These examinations are essential in determining your fitness for specific activities or job requirements. Our medical experts conduct the necessary assessments, ensuring thorough evaluations and providing the required documentation for your convenience.
Why Choose Immediate Care?
When it comes to urgent care services, Weissman Douglas M MD PA Facp stands out due to our unwavering commitment to superior patient care. Here are some reasons why our patients choose Immediate Care:
Experienced and Knowledgeable Healthcare Professionals: Our team of medical experts consists of highly skilled professionals who are well-versed in urgent care services. They possess extensive knowledge and expertise, ensuring accurate diagnoses and effective treatment plans.
State-of-the-Art Facilities: Immediate Care is equipped with the latest medical technology and equipment to ensure that our patients receive the most advanced care available. Our modern facilities create a comfortable and efficient environment for all your urgent healthcare needs.
Quick and Convenient Access: We understand the importance of immediate attention, which is why we prioritize minimizing waiting times and offer flexible appointments. At Immediate Care, your health and well-being are our top priorities.
Compassionate Care: Our healthcare professionals not only provide exceptional medical care but also demonstrate genuine compassion and empathy towards our patients. We strive to create a friendly and supportive atmosphere during your visit to ensure your comfort and peace of mind.
Contact Us for Reliable Urgent Care Services
If you require urgent medical assistance, Immediate Care is here to serve you. Visit our website or contact us directly to schedule an appointment or inquire about our services. Our friendly staff is ready to assist you and ensure that your immediate healthcare needs are met without compromise. Trust Weissman Douglas M MD PA Facp for prompt, reliable, and comprehensive urgent care services.