Welcome to Nvision CBD
Oct 31, 2019
Services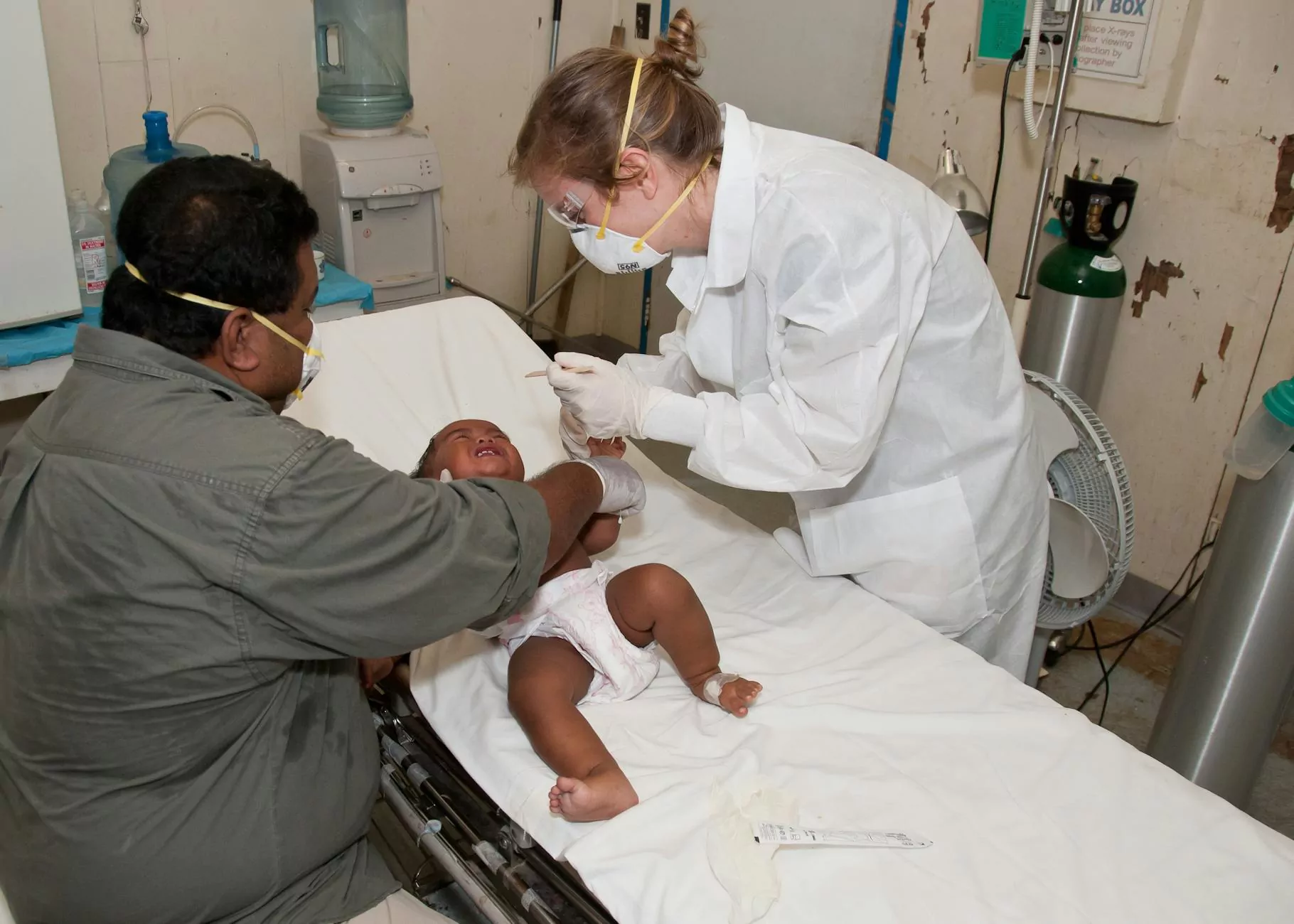 Discover Holistic Health with CBD at Gulfview Medical Institute
Experience the power of CBD with Nvision CBD, your trusted source for holistic health products. As a part of Weissman Douglas M MD PA Facp, based at the esteemed Gulfview Medical Institute, we are committed to providing you with the highest quality CBD products and personalized medical care to help you achieve optimal well-being.
Understanding the Benefits of CBD
CBD, or cannabidiol, is an organic compound found in the hemp plant. It is known for its potential therapeutic properties and has gained popularity for its ability to promote physical and mental well-being. CBD is non-intoxicating and offers a natural alternative for those seeking relief from various health concerns.
High-Quality CBD Products for Your Well-being
At Nvision CBD, we offer a wide range of premium CBD products designed to meet your unique needs. All our products are carefully crafted using the finest organic ingredients and undergo rigorous testing to ensure purity and potency.
Our product selection includes:
CBD Tinctures: Our CBD tinctures are easy to use and allow for precise dosage control. Simply place a few drops under your tongue and experience the potential benefits.
CBD Topicals: Our CBD-infused creams and lotions provide localized relief and nourishment for your skin. They can help soothe muscles, joints, and promote overall skin health.
CBD Edibles: Indulge in our delicious CBD-infused gummies or chocolates, which offer a convenient and tasty way to incorporate CBD into your daily routine.
CBD Capsules: Our CBD capsules provide a discreet and straightforward way to incorporate CBD into your wellness regimen. Each capsule contains a pre-measured dose for consistent results.
CBD Pet Products: We also offer CBD products specially formulated for your furry friends. These pet-friendly options may support their overall health and well-being.
Personalized Medical Care for Your Well-being
At Nvision CBD, we understand that each individual has unique healthcare needs. That's why our team, under the guidance of Weissman Douglas M MD PA Facp, offers personalized medical care to address your specific requirements.
When you choose Nvision CBD, you can expect:
Compassionate and knowledgeable medical professionals who prioritize your well-being
Comprehensive assessments to tailor treatment plans to your specific needs
A focus on holistic health, with CBD playing a central role in promoting overall wellness
Continued support and guidance throughout your journey to well-being
Experience the Potential Benefits of CBD Today
Unleash the power of CBD and embrace a holistic approach to health and wellness. Visit Nvision CBD at Gulfview Medical Institute today and discover the natural potential of CBD. Our team is dedicated to providing you with the highest quality products and personalized care to help you achieve your wellness goals.
Take the first step towards a healthier, more balanced life. Contact Nvision CBD at Weissman Douglas M MD PA Facp to schedule your consultation and explore the potential benefits of CBD for your well-being.