Expert Physical Therapists at Weissman Douglas M MD PA Facp
Feb 11, 2023
Doctors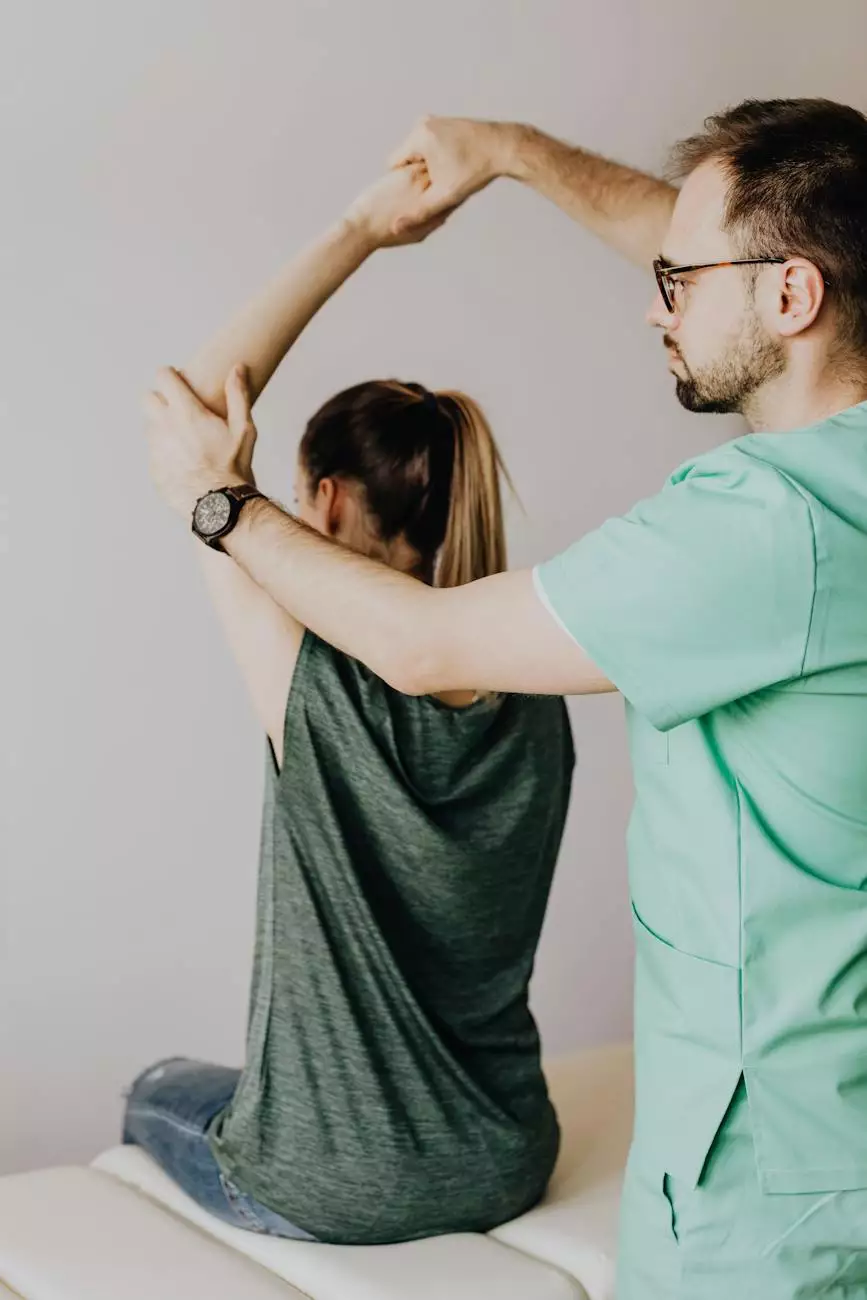 Introduction
Are you in need of top-notch physical therapists who can provide exceptional care? Look no further! At Weissman Douglas M MD PA Facp, we are proud to have highly skilled professionals like Anna Borissow and Marley Lefelar who specialize in delivering comprehensive and personalized therapy services. With their expertise and compassionate approach, you can be assured of the best care for your health needs.
Why Choose Our Physical Therapists?
When it comes to your health, it is essential to choose professionals who have a deep understanding of the human body, extensive experience in the field, and a genuine commitment to improving your well-being. Our physical therapists, Anna Borissow and Marley Lefelar, possess all these qualities and more.
1. Anna Borissow
Anna Borissow is a highly skilled physical therapist with over 15 years of experience. She specializes in musculoskeletal disorders and has successfully treated numerous patients with various orthopedic conditions. Anna's holistic approach focuses on addressing the underlying causes of pain and dysfunction, implementing personalized treatment plans that promote optimal recovery and long-term health.
2. Marley Lefelar
Marley Lefelar is another esteemed member of our physical therapy team. With a passion for helping individuals regain their mobility and independence, Marley has dedicated her career to providing exceptional care to patients of all ages. She is particularly known for her expertise in neurological rehabilitation, helping those with conditions such as stroke, multiple sclerosis, and Parkinson's disease.
Comprehensive Services for Your Health
At Weissman Douglas M MD PA Facp, our physical therapists offer a wide range of services to address various health issues and improve your overall well-being. Some of our comprehensive services include:
1. Orthopedic Rehabilitation
If you are recovering from a surgery or have a sports-related injury, our physical therapists can help you regain strength, mobility, and flexibility through specialized orthopedic rehabilitation programs. We focus on individualized treatment plans tailored to your specific needs to ensure a successful and efficient recovery.
2. Neurological Rehabilitation
For individuals with neurological conditions, our therapists, led by Marley Lefelar, have extensive experience in providing effective rehabilitative care. Through targeted therapy techniques, we aim to improve your motor skills, balance, coordination, and overall quality of life.
3. Pain Management
Chronic pain can significantly impact your daily life. Our physical therapists work closely with you to develop personalized pain management strategies, combining manual therapies, therapeutic exercises, and other modalities to alleviate pain and improve your comfort levels.
4. Sports Performance Enhancement
Whether you are a professional athlete or a weekend warrior, our therapists can help you optimize your sports performance and prevent injuries. Through tailored exercises and specialized training programs, we can enhance your strength, endurance, and flexibility, allowing you to excel in your chosen sport.
Contact Our Physical Therapists Today
If you are seeking expert physical therapy services, Weissman Douglas M MD PA Facp is your go-to destination. Anna Borissow and Marley Lefelar, along with our dedicated team, are here to provide you with the best care possible. We prioritize your health and well-being, offering personalized treatment plans that address your unique needs and goals.
Don't wait any longer to take control of your health. Contact us today to schedule an appointment with Anna Borissow or Marley Lefelar, and let's embark on the journey toward improved well-being together!