Acute & Chronic Care
Apr 9, 2022
Services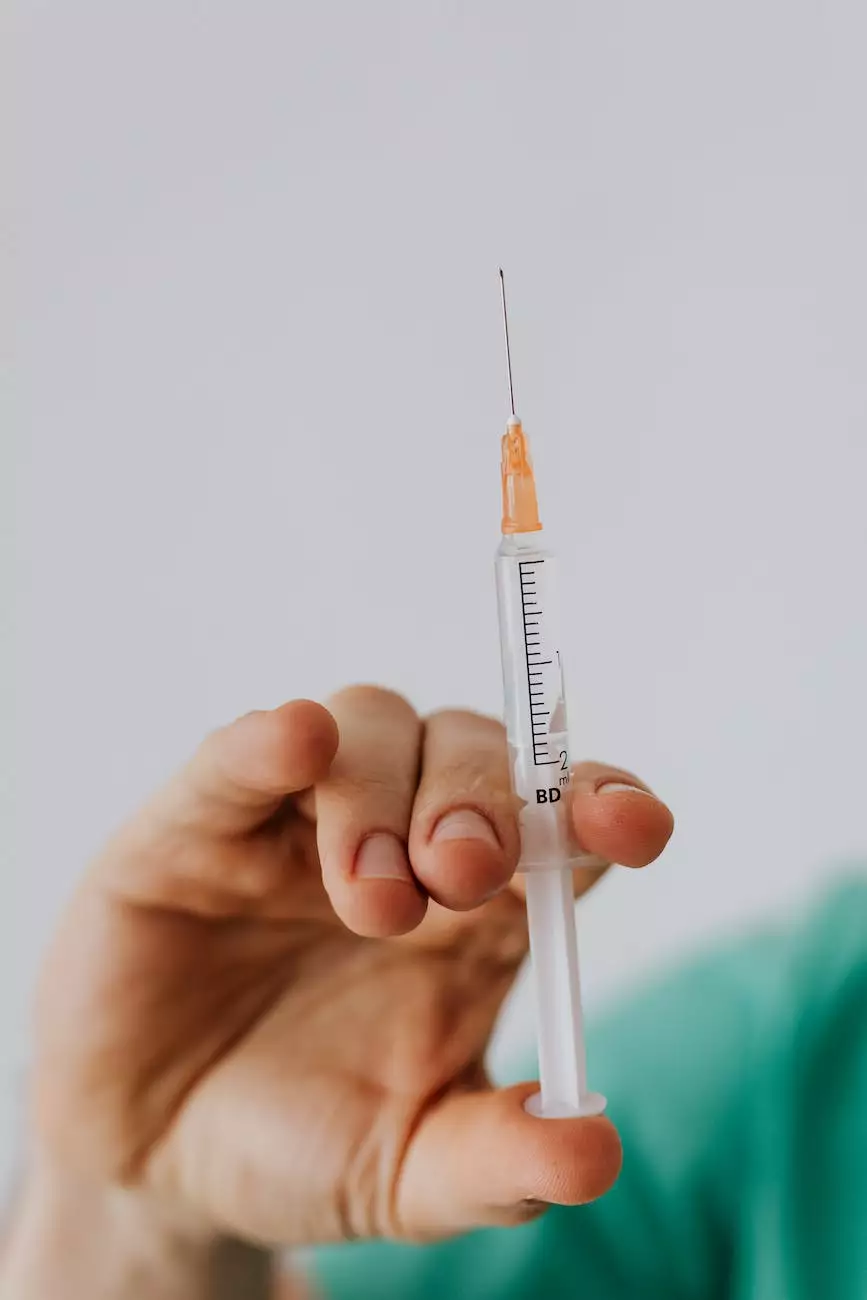 Comprehensive Acute and Chronic Care Services
At Weissman Douglas M MD PA Facp, we understand the importance of providing high-quality acute and chronic care services to our patients. With years of experience and expertise in the field of health, our dedicated team is committed to delivering exceptional care tailored to your specific needs. Whether you require immediate medical attention for an acute condition or ongoing management for a chronic illness, we are here to support and guide you every step of the way.
A Holistic Approach to Health
We firmly believe in taking a holistic approach to health, considering the physical, mental, and emotional well-being of our patients. Our goal is not only to treat the symptoms but also to address the root cause of your health concerns. By focusing on the underlying factors that contribute to acute and chronic conditions, we aim to provide long-lasting solutions that promote overall wellness.
Range of Services
Our clinic offers a wide range of services to effectively manage and treat acute and chronic conditions. Some of our key services include:
1. Comprehensive Evaluation and Diagnosis
We begin by conducting a thorough evaluation to understand your medical history, lifestyle factors, and current symptoms. Our expert physicians employ advanced diagnostic techniques to accurately diagnose acute and chronic conditions.
2. Personalized Treatment Plans
Based on your diagnosis, we develop personalized treatment plans that best suit your needs. Our approach involves a combination of evidence-based medicine, lifestyle modifications, and, when necessary, medication management to optimize your health.
3. Chronic Disease Management
For patients with chronic diseases such as diabetes, hypertension, or heart disease, our team offers comprehensive management strategies. We focus on improving quality of life, reducing complications, and promoting overall well-being through regular monitoring and proactive intervention.
4. Acute Care and Urgent Medical Attention
In case of acute medical conditions, our clinic provides prompt and efficient care. With a well-equipped facility and experienced medical professionals, we ensure that you receive the attention and treatment you require in a timely manner.
5. Lifestyle Counseling
We recognize the impact of lifestyle choices on your health and well-being. Our team offers lifestyle counseling services, empowering you to make positive changes that can prevent or manage acute and chronic conditions.
Why Choose Weissman Douglas M MD PA Facp
When it comes to acute and chronic care, choosing the right healthcare provider is crucial. Here are a few reasons why you should consider Weissman Douglas M MD PA Facp:
1. Expertise and Experience
Our team consists of highly skilled healthcare professionals with extensive experience in managing acute and chronic conditions. We stay up-to-date with the latest advancements in the medical field to provide the best possible care to our patients.
2. Patient-Centered Approach
We prioritize our patients' needs and concerns. We take the time to listen, understand, and involve you in decision-making regarding your health. Your comfort and well-being are our top priorities.
3. Collaborative Care
We work collaboratively with other healthcare specialists, including specialists in various fields, to ensure comprehensive and coordinated care. Our goal is to provide you with a seamless healthcare experience.
4. Commitment to Excellence
We are dedicated to delivering excellence in healthcare. We strive for continuous improvement through ongoing education, advanced technologies, and evidence-based practices.
Contact Us Today
If you or your loved ones require acute or chronic care services, contact Weissman Douglas M MD PA Facp today. Our compassionate team is ready to provide you with the highest quality care and support on your journey towards optimal health.
Remember, your health matters, and we are here to help. Don't wait - take the first step towards a healthier future by reaching out to us today!